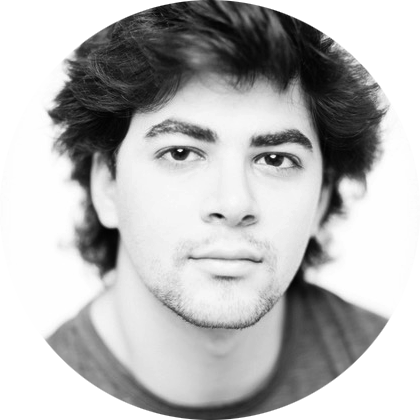 Raghed Charabaty
DIRECTOR | WRITER | 
CINEMATOGRAPHER | EDITOR
SOUND DESIGNER | COLORIST
I am a Lebanese filmmaker based in Beirut and in Toronto​.
​My films have screened internationally at major film festivals in Beirut, Toronto, Montreal, Rotterdam, San Fransisco, Cairo, the UK and many more. My short film, 
Alia​ (2015),​​​
won​ several​ prestigious ​​awards​​ at major film festivals including Montreal's ​​
Festival du Nouveau Cinéma 
and the Toronto International Film Festival's 
Canada's Top Ten Film
.​ My films deal with chapters of Middle Eastern history through surrealist poetry. ​
You can watch the trailer for my new documentary, 
Of Sand and Gold,
 by clicking
 here
. More information on each film can be found on its dedicated page in the column to the right.
I run a film and media company with my creative partner Atefeh Khademolreza, called IDRA Productions. For business-related inquiries, please visit
www.idraproductions.com
Adobe Premiere
(editing, exporting)
Davinci Resolve
(color correction, color grading)
Adobe After Effects
(compositing, titling)
Adobe Audition
(sound design, sound mix - stereo and surround sound)
Adobe Photoshop, Lightroom
Adobe Illustrator
Final Cut Pro X
Thank you for your message! You will receive a reply shortly!