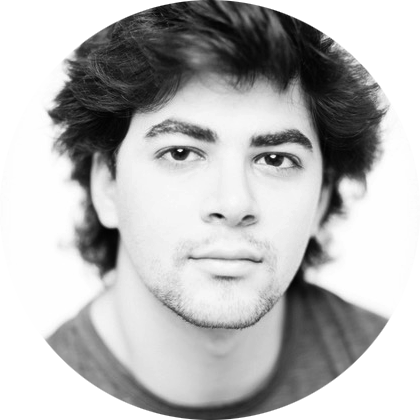 Raghed Charabaty
DIRECTOR | WRITER | 
CINEMATOGRAPHER | EDITOR
SOUND DESIGNER | COLORIST
I am a Lebanese Canadian filmmaker based in Toronto​, Canada and Beirut, Lebanon​.
​My films have screened internationally at major film festivals in Toronto, Montreal, Beirut, Rotterdam, San Fransisco, Cairo, the UK and many more. 
Alia​ (2015)​​​
won​ several​ prestigious ​​awards​​ at major film festivals including Montreal's ​​
Festival du Nouveau Cinéma 
and the Toronto International Film Festival's 
Canada's Top Ten Film
, ​and has screened at over 2​0 film festivals ​worldwide​.​ My films deal with chapters of Middle Eastern history through the lens of colourful surrealism and poetry. ​ A new documentary titled
Of Sand and Gold
will be released in the fall of 2019. More information on each film can be found on its dedicated page.
Master of Fine Arts in Film Production (2019)
York University - Toronto, Canada
      • Canada Graduate Scholarship in Honour of Nelson Mandela (2017)
      • Ontario Graduate Scholarship Award (2018)
Bachelor of Fine Arts – Major in Film Production with a Minor in Art History (2016)
NSCAD University - Halifax, Canada
      • Arthur Lismer Award for Academic Excellence (2016)
Adobe Premiere
(editing, exporting)
Davinci Resolve
(color correction, color grading)
Adobe After Effects
(compositing, titling)
Adobe Audition
(sound design, sound mix - stereo and surround sound)
Adobe Photoshop, Lightroom
Adobe Illustrator
Final Cut Pro X
Thank you for your message! You will receive a reply shortly!