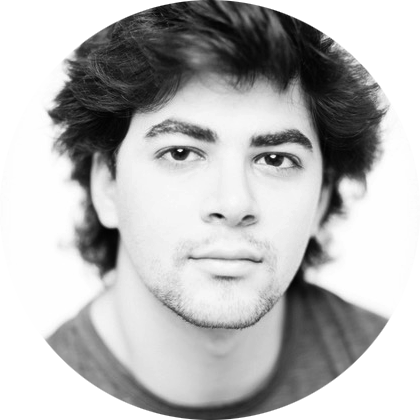 Raghed Charabaty
FILMMAKER
I am a Lebanese filmmaker based in Toronto​.
​My films have screened internationally at major film festivals in Beirut, Toronto, Montreal, Rotterdam, San Fransisco, Cairo, the UK and many more. My short film, Alia​ (2015),​​​ won​ several​ prestigious ​​awards​​ at major film festivals including Montreal's ​​Festival du Nouveau Cinéma and the Toronto International Film Festival's Canada's Top Ten Film.​ My films deal with chapters of Middle Eastern history through surrealist poetry. ​
  Alia (2015)
  #Deema (2016)
  Yasmine (2018)
  Of Sand and Gold (2019)
  Amber in the Mountains (2020)​​​​​​​

Thank you for your message! You will receive a reply shortly!